When visitors land on your website, they must be able to "get it" immediately.  If they don't, they leave.
They need to understand what you're on about and what sets you apart from your competitors.
A powerful value proposition shows you're unique. It tells your potential customers what makes you unique and why they should do business with you.
Exactly what is a value proposition?
A value proposition is a concise, memorable statement that describes what's unique and highly desirable about your company or solution. It can be a headline. Or a headline and subhead. Or a headline, subhead, and bullet points.
Positioned on your home page, it tells potential customers why they should do business with you rather than your competitors.
For a powerful value proposition to work, it needs to include one highly desirable benefit that is uniquely exclusive to you. In other words, what is it that you're doing that your competitors aren't?
What do you have to offer that's better than or different from your competitors?
This differentiation is the foundation of your value proposition. It's the one thing that everyone can instantly recognize about your product, service, or business.
Considered another way, what would your customer miss if you didn't exist?
It should also be memorable or sticky. Your customers need to remember that you're the only one to go to if they want what you offer.
A great value proposition should have these 5 characteristics
What is unique or different about you.
The thing that's unique or different is desirable.
It is succinct and to the point.
It is memorable or sticky and won't be forgotten
It is specific and to the point
Now let's go through each point:
Unique
This is what differentiates you from your competitors. Either your competitors can't say this, or if they could, they don't.

Desirable
Your customers want what's unique to your solution or what you're offering. It's what your customer would miss if your solution didn't exist.
Succinct
To the point, and it's certainly not a wordy mission statement or ultra-short tagline.
Memorable
Memorability is perhaps the hardest of the 5 characteristics. A great value proposition is often one that people can connect with emotionally. It's sticky, hence memorable enough that people remember the gist of your value proposition.
Specific
It lacks ambiguity and is something graspable. A person is left in no doubt about the solution being offered.
Make no mistake, value propositions aren't easy to write, and it's almost impossible to nail all of the desired characteristics. And optimizing one aspect can often be to the detriment of another.
Two of the most powerful value propositions ever
These two value propositions are close to perfect:
1. M&M's timeless value proposition
Melts in your mouth, not in your hands
M&M's originated in the United States in 1941 after one of the founders, Forrest Mars (son of the founder of the Mars Company, Frank C. Mars), patented a process that stops the chocolate candy from melting in your hand. In 1954 Peanut M&M's were introduced and "Melts in your mouth, not in your hands" made its debut.
Although considered at the time a tagline with an obvious benefit, it's also a very strong value proposition, based on a patent.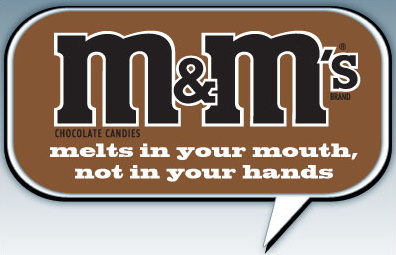 2. FedEx (used from 1978-1983)
When it Absolutely, Positively has to be there overnight
This FedEx value proposition is succinct and memorable. There's also an obvious benefit to the customer.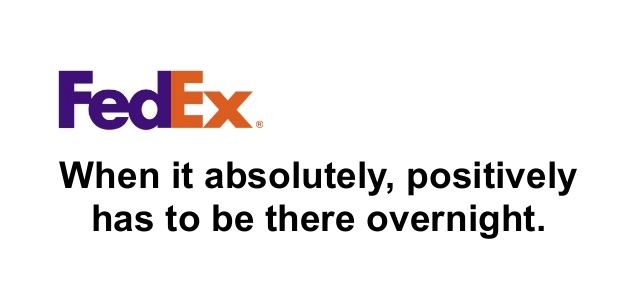 ---
Other examples of value propositions
Neil Patel Digital
We help the world's top companies exponentially grow their traffic
With over 3 million visitors per month to our own website, we lead by example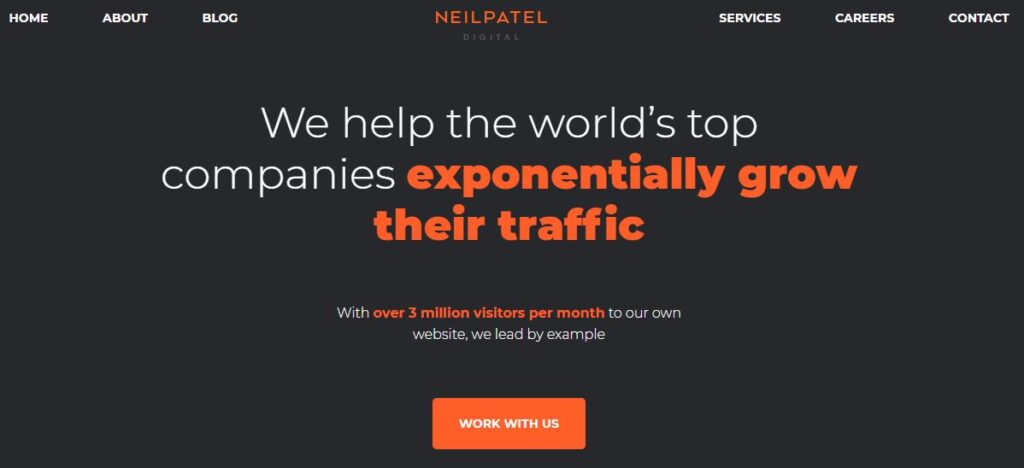 FXAssure
Award-Winning Currency Analysis That Will Lower Your Risk & Instantly Reveal Promising Trade Ideas
Cut your analysis time and dramatically improve your Forex trading results with our annotated charts and easy-to-grasp commentary.

JCD Repair
Did Your iPhone Screen Have A Rough Night Out?
We can't cure a hangover, but we can make your iPhone look brand new in
less than 1 hour. For half of what the other guys charge.
---
Final thoughts
A powerful value proposition instantly tells your potential customer the benefit from using your product or service, and why it's unique from your competitors. It's the reason why they should do business with you.
Also, the customer experience is spot-on. A potential customer lands on your site, sees the value proposition, and understands what you're on about straight away.
No need to think or try and work it out for themselves. Perfect!