The gorilla in the room is iTunes.
Think of it as a search engine for delivering both audio and video.
If you're a podcaster you most certainly know about it, and if you listen to podcasts you would know of it.
For any podcast, particularly when just starting, a Rating and Review on iTunes is extremely important for two reasons. Firstly it helps increase the podcasts ranking in iTunes, and secondly, it provides social proof.
So, if you want to leave a rating and review on iTunes it should be quite straightforward. Well, unfortunately, it's not, and this post will show you step by step on how to leave one.
Step by Step Guide to Leave a Rating and Review on iTunes
Firstly you need to have an iTunes account, which is called an Apple ID and is used for everything you do with Apple.
Create an Apple ID
Click here to create an Apple ID if you don't have one.
When you create your Apple ID, you're asked for:
Name [First and Last]
Apple ID [Enter your primary email address as your Apple ID]
Password
Three Security Questions
Date of Birth
Rescue Email Address [optional]
Mailing Address
Preferred Language
Once completed, the 'Create Apple ID' button is clicked and you'll get a notification in your email inbox to confirm.
However, you're not done yet!
In order to use the Apple iTunes Store, you need to agree to their Terms and Conditions, and provide Credit Card details.
Your Apple ID is Country Specific
Your Credit Card is specific to a Country and hence your Apple ID is also connected to that Country.
Once you 'Sign In' to iTunes you are signed into that Country's iTunes Store.
Consequently, any Rating and Review of a podcast will appear only in the iTune Store for that Country.
And Podcasters take note. With 155 Countries or regions listed with iTunes, Ratings and Reviews for your podcast can appear in any one of them.
Leave a Rating and Review on iTunes
I'll demonstrate how to leave a Rating and Review using screenshots of a podcast I produce called Everything About your Vagina and More with Nishita
If you have a link to Rate and Review a podcast, the following iTunes Preview window will open once you've clicked the link.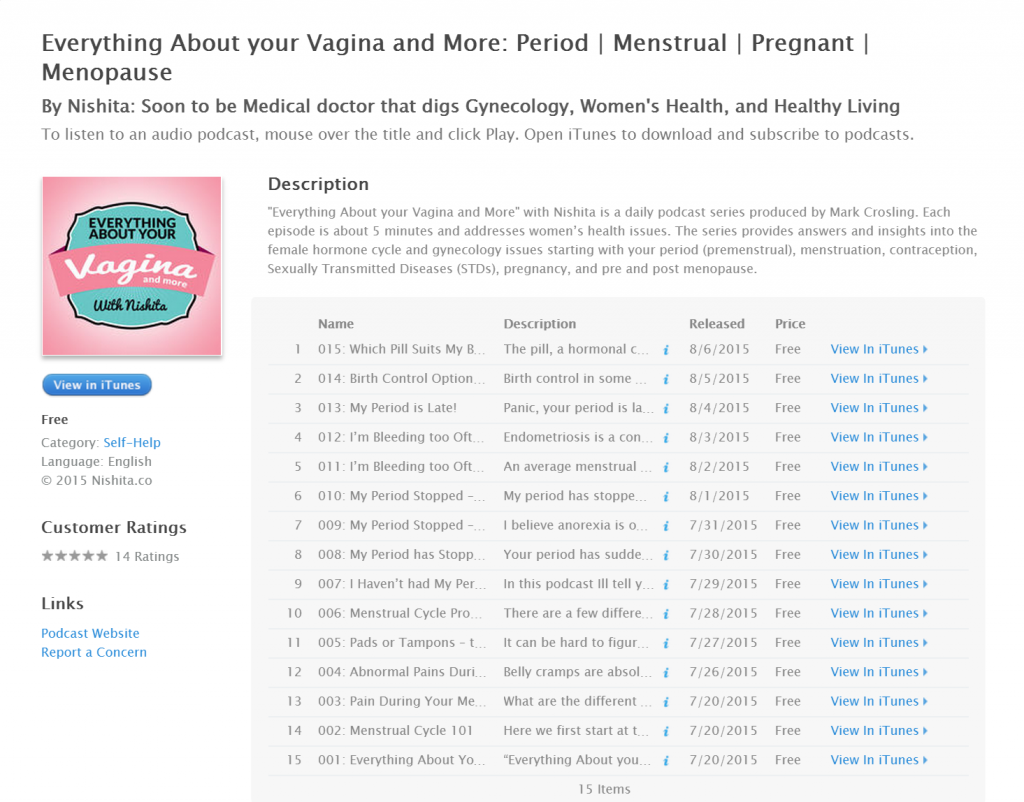 Click 'View in iTunes' to take you to the iTunes Store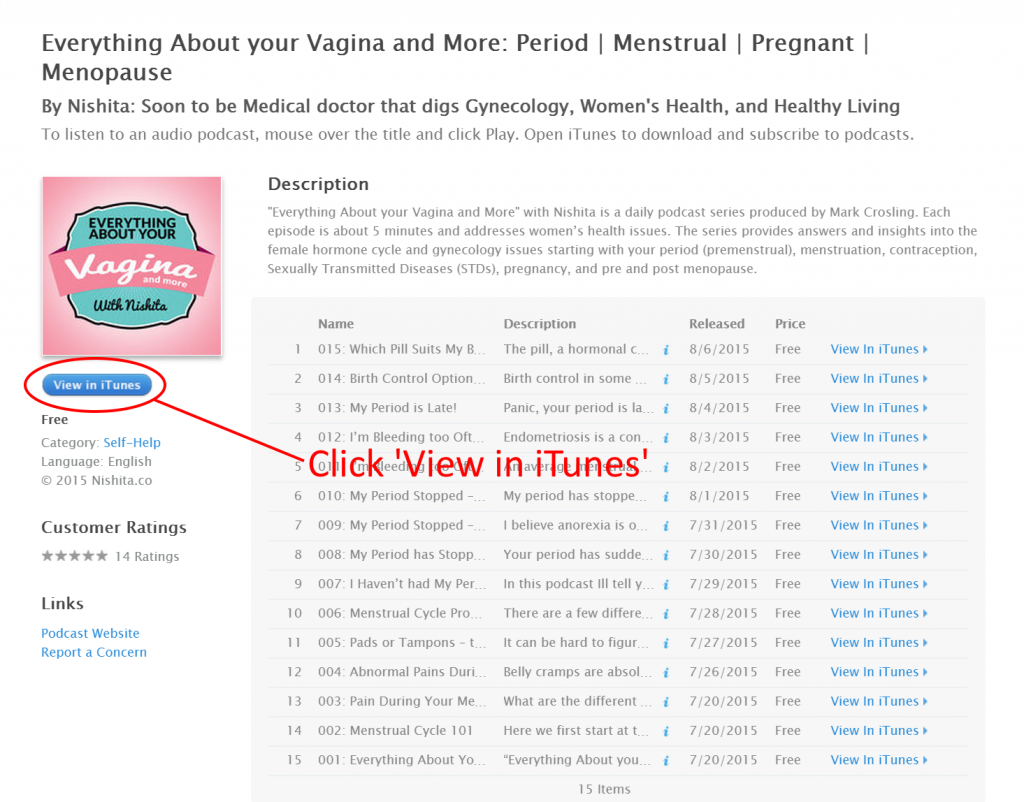 You are now in the iTunes Store. If you're not Signed in, then do so now.
Click 'Ratings and Reviews'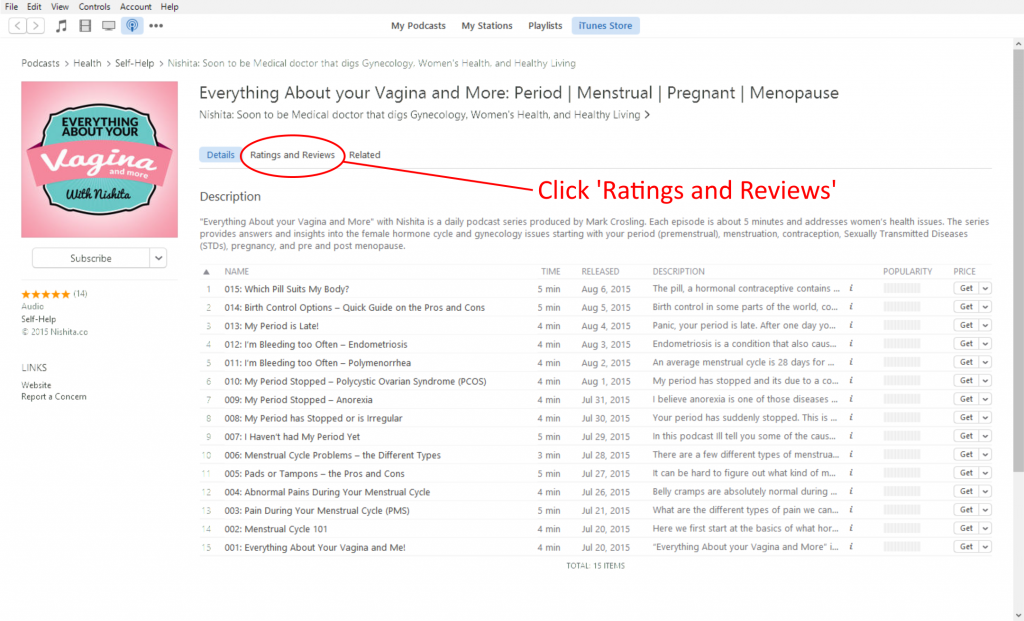 Then Click 'Write a Review'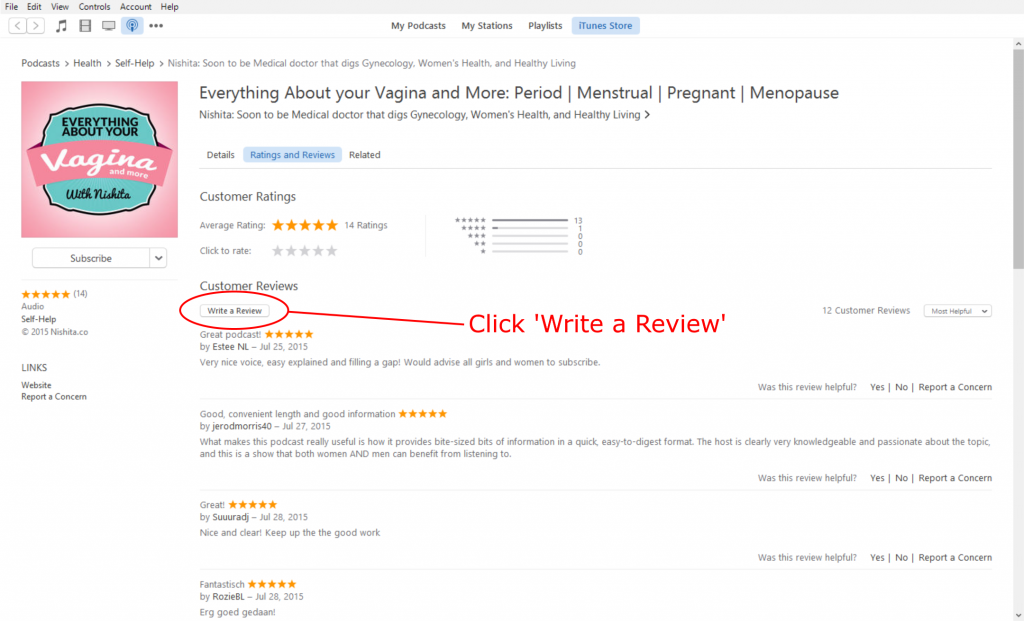 Once you have clicked on 'Write a Review' the window below opens.
Write your Review and give a Rating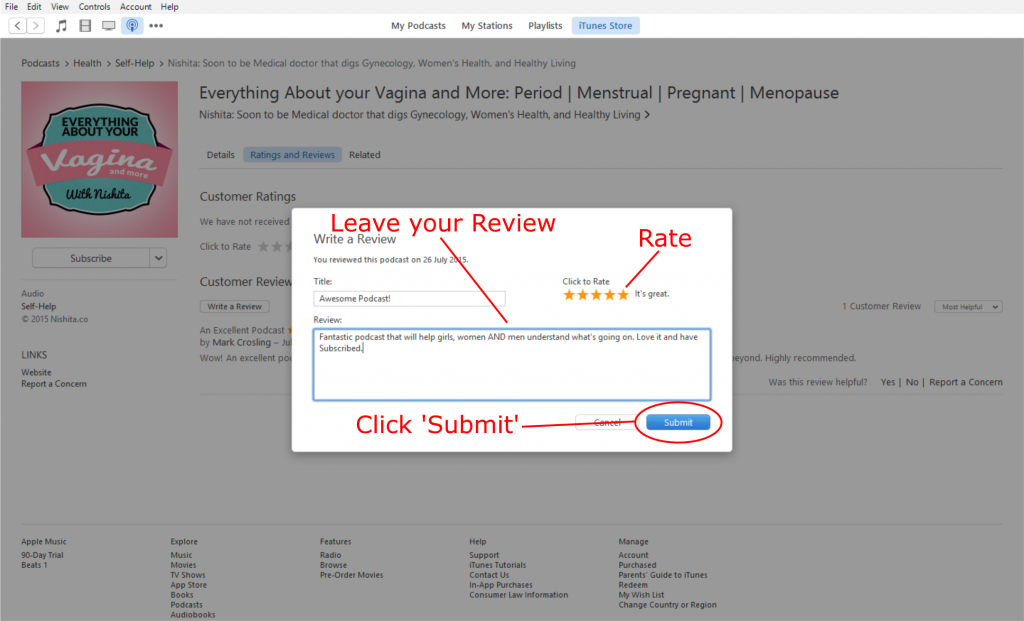 After you click 'Submit' you're all done. Your Rating and Review will take about 24 hours to show up in the Country of your iTunes Store for that podcast.
If you think the Podcast is totally awesome, then go ahead and click Subscribe as shown below.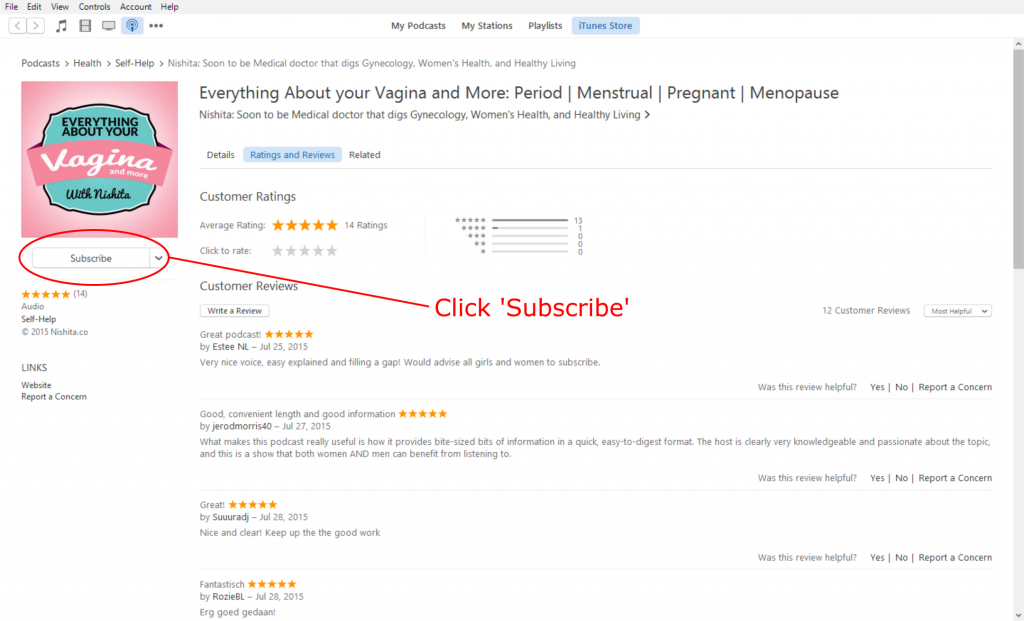 There you have it! You've just learned how to leave a Rating and Review on iTunes for podcasts. It's easy once you get the hang of it, and you can't go wrong following this step by step approach.